Affectionately called The Little Golden Town, Aynor is located in the western part of Horry County and has close to 600 residents. Aynor got it's start in the mid 1800s by a man named John Eyenner. Eyenner owned a farm which residents called "Eyenner Farms."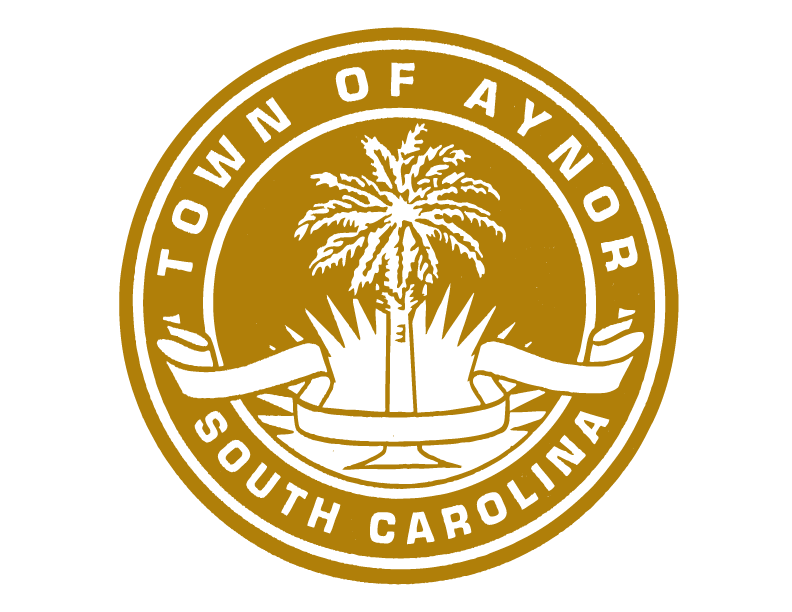 Regular Council Meeting @
6:30pm
In response to COVID-19, the Town of Aynor has declared a localized state of emergency, effective at 8:00 today, to enact emergency ordinances to meet public emergencies affecting life, health, safety or the property of the people. This declaration comes after similar announcements from the White House, the South Carolina Governor's Office, and Horry County. The declaration will remain in effect for sixty (60) days unless sooner terminated by resolution by City Council.
Regular Council Meeting @
6:30pm
Regular Council Meeting @
6:30pm
Starting tomorrow March 18, 2020 all of the Town of Aynor offices will be closed to the public until further notice to limit personal contact and potential exposure to the Coronavirus, COVID-19. This is out of an abundance of caution for the protection of our staff and our residents. The town park will remain open with the exception of park restrooms. Individuals are encouraged to call ahead to make any necessary arrangements to pay for licenses, permits or court fines.
​
If anyone has any questions please call Town Hall at 843-358-6231.
Aynor Municipal traffic and criminal court for Tuesday, April 7th has been cancelled. Continuance notifications will be sent in the mail. If you would like to go ahead and pay the ticket you may do so at www.townofaynor.net
Please call Ashley at 843-358-6231 with questions. If you would like help with the charge please call so we can make efforts to assist you without your presence required.
As of March 17, 2020, the John W. Dawsey Sr. Bldg. "Aynor Senior Center" will no longer be available for rental. We feel it is in the best interest of our citizens to follow recommendations limiting gatherings to less than 10 people in order to avoid potential exposure to the Coronavirus, COVID-19. At this time this decision extends through April however, this may be subject to change as long as the current public health concerns exist.
The Town of Aynor has canceled the third annual Easter Egg Hunt planned for April 11, 2020. Everyone please stay safe and healthy.
600 S Main St.
Post Office Box 66
Aynor, SC 29511
​Tel: (843) 358-6231
© Town of Aynor. All rights reserved.