Affectionately called The Little Golden Town, Aynor is located in the western part of Horry County and has close to 600 residents. Aynor got it's start in the mid 1800s by a man named John Eyenner. Eyenner owned a farm which residents called "Eyenner Farms."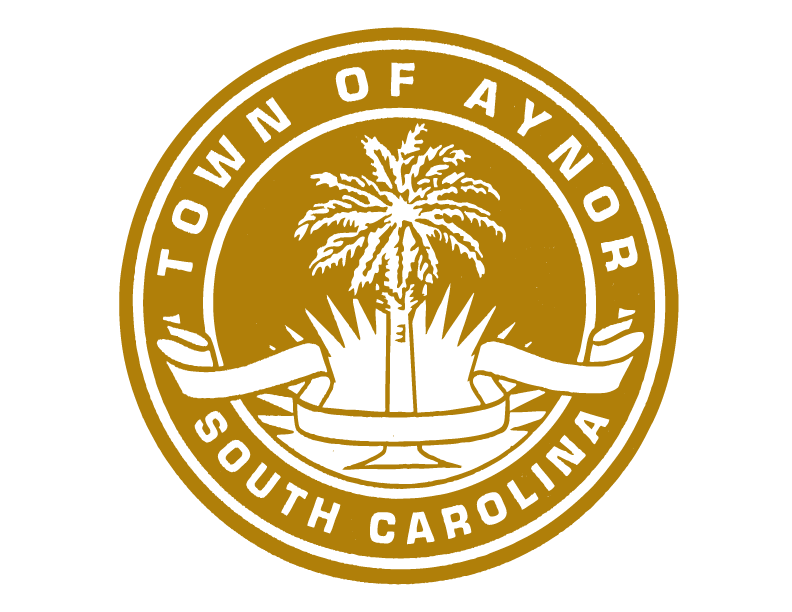 Regular Council Meeting @ 6:30pm
The Town of Aynor will host their Christmas Parade on December 7, 2019 at 10am. Applications can be downloaded below. Please feel free to call with any questions at 843-358-6231.
Regular Council Meeting @
6:30pm
Regular Council Meeting @
6:30pm
Position Open
​
Public Works Street Department
Motor Equipment Operator 1
Job Posting Date-November 13, 2019
​
The Town of Aynor is seeking a qualified candidate for the position of Motor Equipment Operator 1. This position operates motorized equipment in the maintenance of Town streets, drainage, sidewalks, curbs, Town rights-of way and other areas; maintains assigned equipment, uses hand and power tools in various manual tasks as required; and performs other work as required. This position requires being able to work in all types of weather conditions and some holidays. Work is performed under the regular supervision of the Public Works Director.
​
Minimum Experience and Training
​
Requires any combination of education and experience equivalent to graduation from high school with two (2) years of related work experience in operation of motorized equipment; or any equivalent combination of training and experience which provides that required knowledge, skills and abilities. Must possess a valid state CDL driver's license with appropriate endorsements.
​
Entry Level pay for this position is $30,068 ($14.46 per hour).
​
Interested persons should submit an application with a certified ten-year drivers record to Laurie Smith, Human Resources Director P.O. Box 66 Aynor, SC 29511. Applications may be obtained from the Town of Aynor 600 S Main Street Aynor, SC 29511 or here on the website.
​
This position will remain open until filled.
​
TOWN OF AYNOR IS A DRUG FREE AND EQUAL OPPORTUNITY/AFFIRMATIVE ACTION EMPLOYER
600 S Main St.
Post Office Box 66
Aynor, SC 29511
​Tel: (843) 358-6231
© Town of Aynor. All rights reserved.