Affectionately called The Little Golden Town, Aynor is located in the western part of Horry County and has close to 600 residents. Aynor got it's start in the mid 1800s by a man named John Eyenner. Eyenner owned a farm which residents called "Eyenner Farms."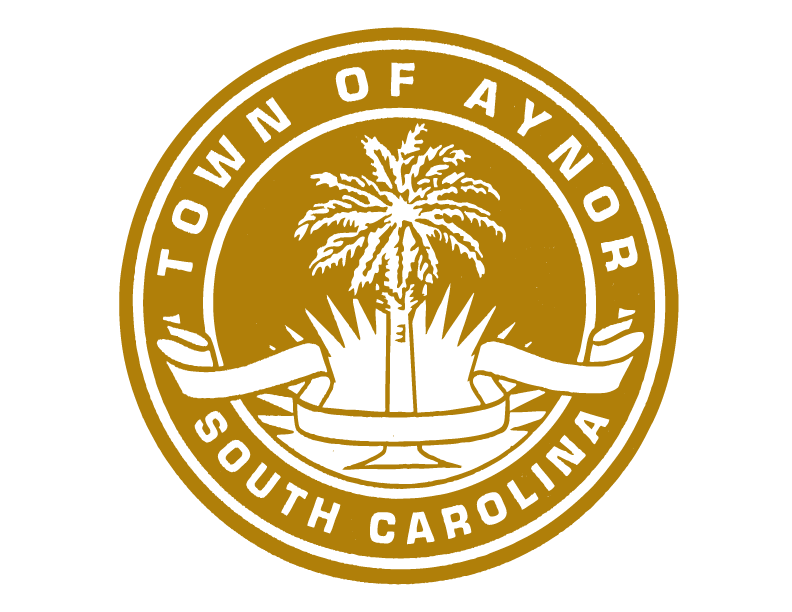 Regular Council Meeting @
16:30pm In person with limited seating. Mask required.
In response to COVID-19, the Town of Aynor has declared a localized state of emergency, effective at 8:00 today March 16, 2020, to enact emergency ordinances to meet public emergencies affecting life, health, safety or the property of the people. This declaration comes after similar announcements from the White House, the South Carolina Governor's Office, and Horry County. This declaration will remain in effect for an additional 60 days unless sooner terminated by resolution by City Council.
As of January 1, 2021, the John W. Dawsey Sr. Bldg. "Aynor Senior Center" will no longer be available for rental. We feel it is in the best interest of our citizens to follow recommendations limiting gatherings to avoid potential exposure to the Coronavirus, COVID-19.
Per the Chief Justice, all summary courts, which includes Aynor Municipal Court, are postponed at this time due to the high rates of COVID-19. Notices are being sent out with rescheduled court dates.
Starting tomorrow March 18, 2020 all of the Town of Aynor offices will be closed to the public until further notice to limit personal contact and potential exposure to the Coronavirus, COVID-19. This is out of an abundance of caution for the protection of our staff and our residents. The town park will remain open with the exception of park restrooms. Playground equipment and basketball court will reopen May 19, 2020 to small groups. Yard sale permits will resume on Monday May 18, 2020. Individuals are encouraged to call ahead to make any necessary arrangements to pay for licenses, permits or court fines.
​
If anyone has any questions please call Town Hall at 843-358-6231.
600 S Main St.
Post Office Box 66
Aynor, SC 29511
​Tel: (843) 358-6231
© Town of Aynor. All rights reserved.